Welcome to the Irish Wolves Supporters Club website.
We are looking for fans of Wolverhampton Wanderers to join our Irish based W.W.F.C. fan club which is recognised by Wolverhampton Wanderers. No matter where you are in Ireland, north, south, east or west, get in touch or look in our contacts section for your local supporter group contact.
For membership info and how to join,
click here or contact:
Tony Lawlor 0860538684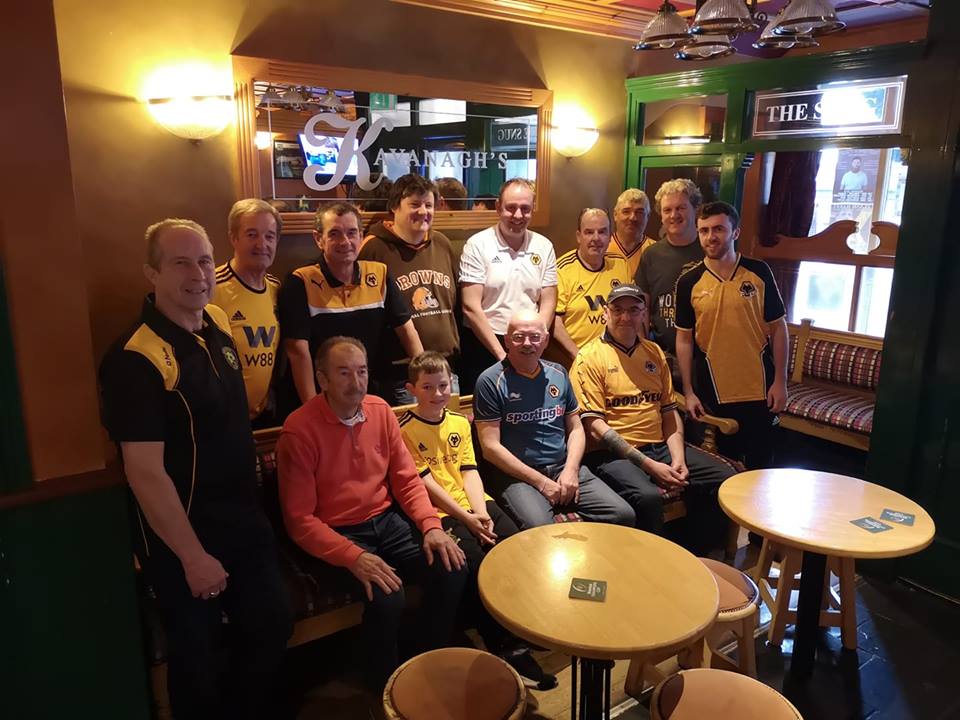 Members at the meeting in Portlaoise, September 2018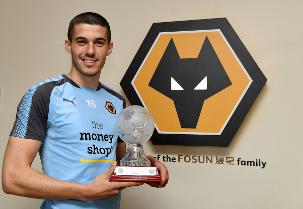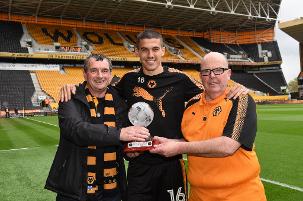 Our Player of the Season 2017/ 18 - Conor Coady
Before the Supporters Club parade at the final game of the 2017/ 18 season against Sheffield Wednesday.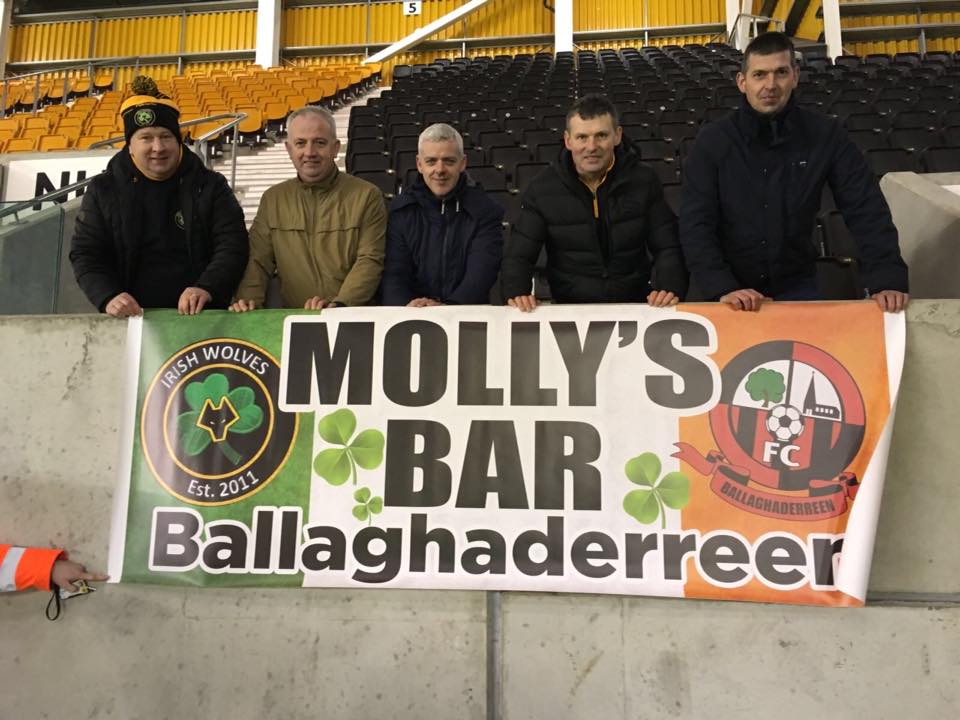 A group of Irish Wolves at the excellent win over Sheffield United in February 2018.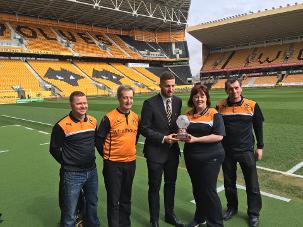 Player of the year presentation to Matt Doherty 2015.
If you are interested in joining our group just click here. Also if you are a member of a regional WWFC supporter group please get in touch with us to see if we can team up.You can also follow us on twitter @irishwolvesfans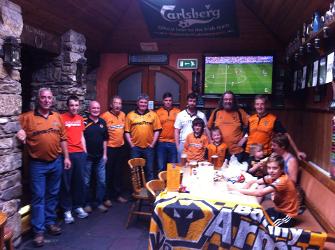 Munster Group meeting up in Mallow for the game v Reading in 2016